Dewey Culprit Freed From Debts Partners Forced To Pay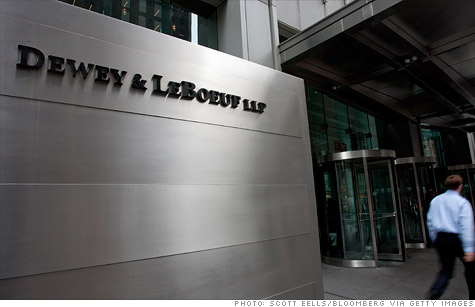 This just in from the American Lawyer on the man who allegedly caused the downfall of a once great international law firm.
The settlement appears to be a virtual hologram of the misdeeds with which he is charged. Being the spouse of a Heller partner with many Heller friends who were subjected to the threats of the creditors' committee, I feel this man's partners' pain.
As of next year, former Dewey & LeBoeuf chairman Steven Davis—faulted by many both inside and outside the firm as the chief culprit in its collapse—is to begin chipping away at the $511,145 he has agreed to give the Dewey estate to help satisfy creditors under a broader settlement that protects him against potential mismanagement claims.
Unlike more than 500 other former partners who were required to make payments to the defunct firm's estate by early April in exchange for a release from Dewey-related liability, Davis has considerably more time to meet his obligations. Starting on March 22, 2014, court filings show, he must pay the estate a sum equal to 8 percent of his annual earnings each year for the next six years. Any outstanding balance will accrue interest at a rate of 9 percent annually.
Once that March 2019 payment is made, though, whatever debt Davis still owes will be wiped away . . . That Davis—who has been unemployed since being forced out of Dewey in the firm's waning days—must earn at least $6 million over the next six years in order to pay off the settlement in full, and can walk away debt-free even if he doesn't, is stirring outrage among some of his former colleagues.
Read on at the American Lawyer here.